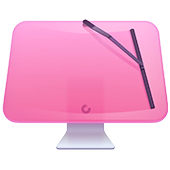 CleanMyMac X
CleanMyMac X is one of the most user-friendly programs designed to fix common Mac issues 2022, related to speed & performance. After running a single scan with the tool, users can clean system junk, useless apps, malicious content & other residues.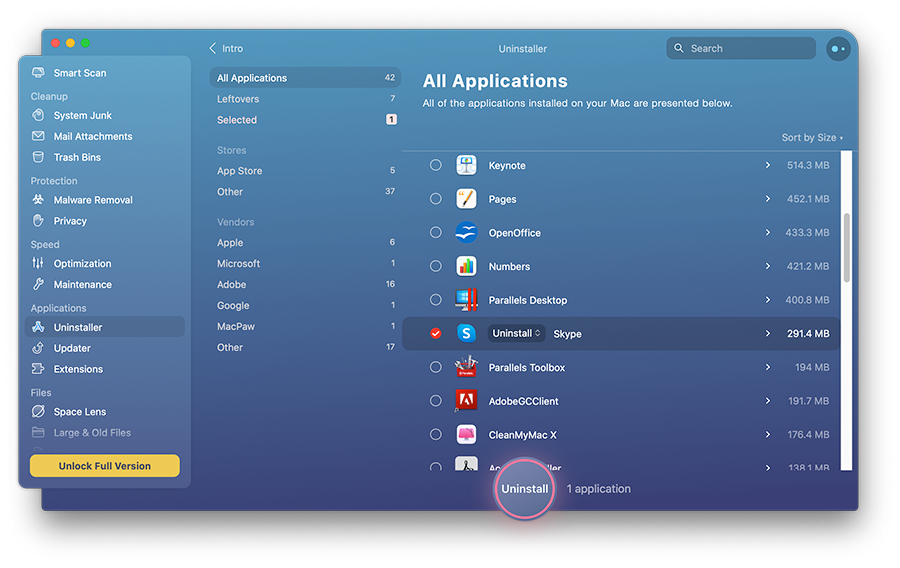 CleanMyMac X is a powerful tune-up program to clean, optimize and protect Macs to maintain overall stability. The best osx uninstaller for mac runs instant cleanup scans to find & delete caches, junk files, logs & other residues stored in every inch of the Mac.
It also helps to uninstall and update apps, remove large & old files and eradicate potential malware that harms your system. Not only this, CleanMyMac X also supports a variety of optimization and maintenance tasks that can be executed in a few clicks to attain maximum speed in one go. All-in-all, it ensures enhancing daily productivity.
Product Highlights & Benefits:
Straightforward UI

CleanMyMac X has an attractive dashboard with all the cleaning, optimization & protection modules placed in the left panel. Users can easily navigate throughout the interface to execute the cleanup and Mac maintenance tasks.

Uninstall & Reset Apps

CleanMyMac X makes uninstalling known/unknown apps, plugins, and extensions an effortless task. Users can run a quick scan to detect & delete unused applications that are probably of no use to you. Additionally, it helps in resetting a program as well.

Speed Up Mac In A Click

CleanMyMac X provides the ultimate solution to make your MacBook become unstoppable. It features an army of optimization tools to free up RAM, run maintenance scripts to make apps more responsive & fix small errors to retain stability.

Remove Harmful Threats

CleanMyMac X holds a 'Gold' level of Mac Virus Detection. It provides a real-time shield against potential malicious content, viruses, trojans, data miners & browser hijackers. It significantly cleans tracking cookies to secure your web surfing experience.
How to Use CleanMyMac X
Installing and using CleanMyMac X is a straightforward process. All you need to do is, click the Get it Now button provided below. You will now be redirected to its official website, from where you can download the latest version of CleanMyMac X. Double-click the setup file and drag the CleanMyMac X app icon to the Applications Folder. That's all, you will now have the software downloaded on your Mac.
Working Process –
Step 1: Download and install CleanMyMac X on your Mac.
Step 2: Click the 'Scan' button from the bottom for the smart scanning of your Mac.
Step 3: From the left hand side of the interface, choose the tabs like System junk, Photo junk or others under 'Cleanup'. Click 'Scan' here to scan out all the junk.
Step 4: Under 'Protection' section, choose to click Malware removal and Privacy for keeping Mac safe from intrusions.
Step 5: In order to speed up the system, click Optimization and Maintenance to scan the unnecessary and trash them out.
Step 6: Uninstall the application which is not required by clicking Uninstaller.
Step 7: Go to the Updater to update all the applications available within the system.
Step 8: Click Shredder to shred off all the files which shall stay private from anyone.