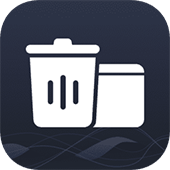 AweUninser for Mac
AweUniser contributes to the smooth functioning of Mac and creates smart space by helping a user uninstall the application and its associated leftover files. It is a one-click and precisely, quick solution for a selective or complete uninstallation.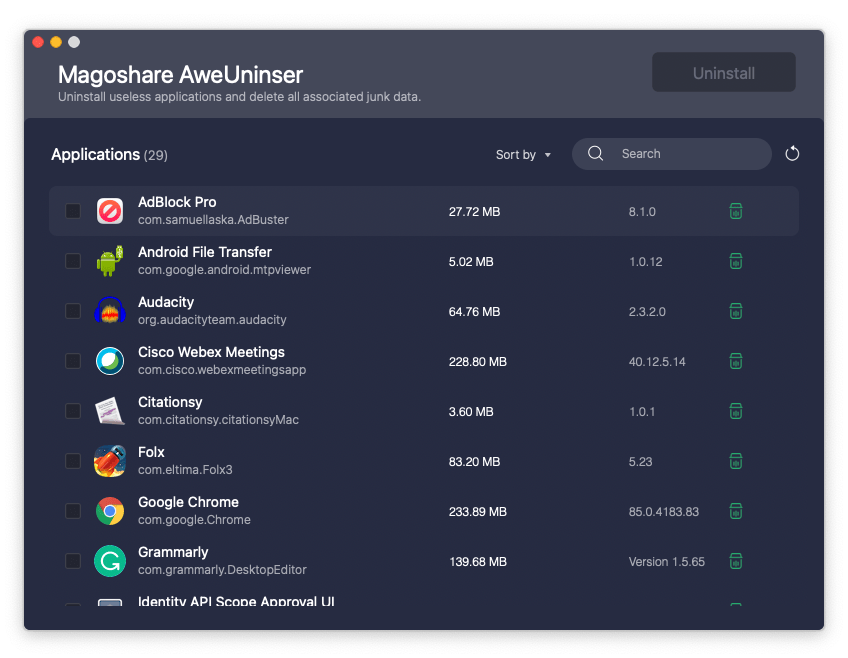 Although AweUniser offers itself as the best Mac uninstaller as well as app cleaner for Mac, one can plan to upgrade to AweCleaner which possesses duplicate cleaner, disk management, and file shredder to promote privacy. AweUniser is a free and safe application from the house of Magoshare to uninstall applications safely and easily.
Product Highlights & Benefits:
Deletes apps and their associated files:

AweUniser deletes apps on Mac very swiftly. Also, it removes all the files which are associated with a particular application as a space and resource savior.

One-click app uninstallation:

This is such an easy-to-use application with a convenient user interface that any newcomers would like it. The app itself lists all the applications and you just need to select an unrequired app and click Uninstall. That's it!

Powerful in cleaning leftovers:

apart from application uninstallation, one can get rid of logs, junk files, register files, or any other file types which are not required in the system as per the intelligent algorithm.

Safe and free application:

Probably the best part of AweUniser! It is free software for any Mac user which deletes apps on Mac safely. This is why it can also be called one of the best Mac uninstallers.
How to use AweUniser For Mac?
It is a straightforward process to uninstall applications on Mac using AweUniser. What you need to do is download and install AweUniser and run it from the launchpad to start the process. For the working process, follow the steps below.
Working Process –
Step 1: Launch the app and all the available applications will list out on the screen.
Step 2: Select the application you wish to uninstall by tick marking the box. Click Uninstall at the top.
Step 3: As the app is uninstalled, click OK for confirmation.
And that's it. The apps which are not required in the Mac are completely removed in the safest manner.